What we do best
Milestones Signatures are dishes and drinks that are unique to us for various reasons. They're items we've been serving for decades. They're guest and staff favourites. They're made with in-house ingredients. They're items you can't get anywhere else. Regardless of the reason, they're all delicious. Signatures are a key component to the Milestones experience and are items you'll likely order again, and again, and again.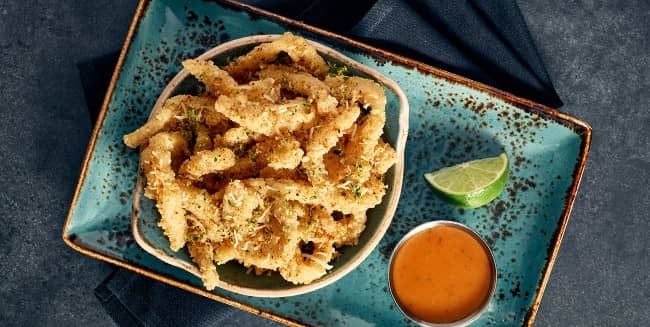 COCONUT CALAMARI
Calamari strips marinated in coconut milk and coated in coconut and signature masala spice.
1989 BURGER
Named after the year Milestones was founded and features our signature burger sauce.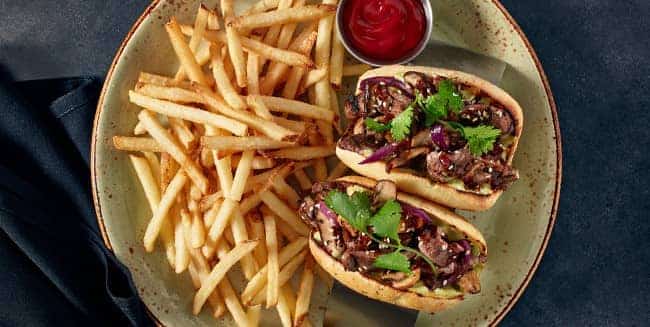 STEAK SANDWICH
Not your traditional steak sandwich. 6oz of sirloin steak paired with a signature charred scallion aioli, roasted trio mushrooms and our signature steak marinade.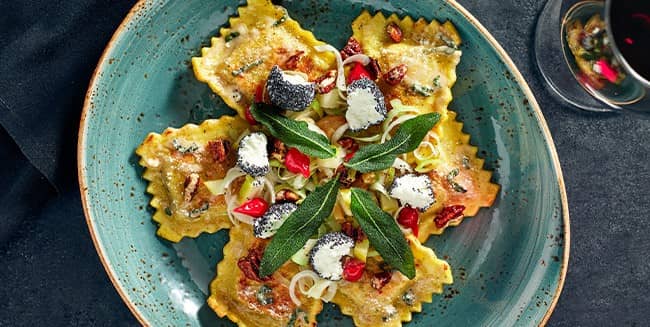 BUTTERNUT SQUASH RAVIOLI
Pan-seared butternut squash ravioli tossed in sage-infused brown butter with soft leeks, sweet peppers and green apples.
PORTOBELLO MUSHROOM CHICKEN
A full, hearty dish and original entrée that we've been serving since day one.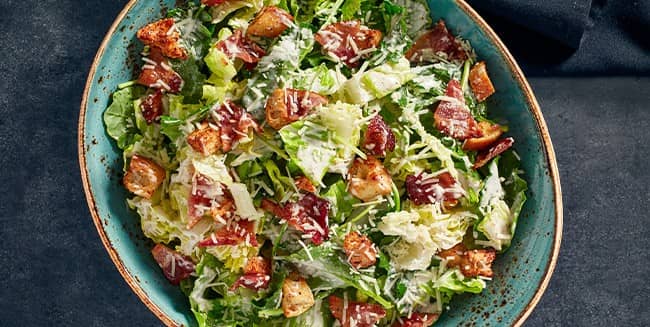 ROASTED GARLIC CAESAR SALAD
Romaine, baby kale, thick-cut bacon and house-made garlic croutons tossed in our signature Caesar dressing.
WHAM-BAM SHRIMP
Crispy shrimp, spicy Wham-Bam sauce, sesame seeds